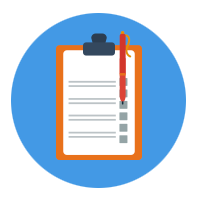 Rialacha / Rules
All College rules will be explained clearly to students on the first day.
College rules will be explained clearly to students on their first day.
Sí an Ghaeilge an teanga labhartha le linn an chúrsa. Students are not permitted to speak English during the course. Our attitude towards this rule is firm and those unwilling to make an effort will be asked to leave the course.
Students who cause serious disruption i.e. (serious bullying, gross misbehaviour, continuous & persistent minor behaviour) or who refuse to accept normal discipline will be asked to leave the course. No request for refund of fees will be entertained in such situations.
Entry into licensed premises or the consumption of alcoholic drink is strictly forbidden during the course.
Smoking is forbidden on the course.
Students must not absent themselves from the guesthouses after 10.00pm and remain there until after breakfast.
Swimming/fishing is only allowed under the supervision of a member of college staff.
Company keeping of a serious nature is not allowed.
A student may not leave the college during the course without permission of the Ardmháistir.
Misbehaviour, verbal or physical intimidation, intentional or otherwise will be punished accordingly by the college authorities.
The Coláiste does not accept any responsibility for lost/stolen or damaged property during the course. Students must make good any damage to property in guest house or college before course completion.
We make every effort that each student thoroughly enjoys the course and are treated fairly at all times. The Coláiste reserves the right to ask any student to leave the course who breaks its rules. Fees will not be refunded.