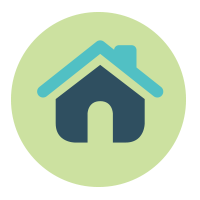 Lóistín / Accommodation
All our guest houses are approved by the Department of the Gaeltacht.
Every effort is made to accommodate friends together in Guest Houses when requested with the application form. However, please note that this is not always possible and a compromise will be reached where a number of friends will be accommodated in different houses.
The college reserves the right of final placement of students.
Students will be notified of Guest House accommodation approximately 2 weeks prior to course commencement.
No requests for changes in the house allocation will be entertained after this.